KSL-Z3-DR Digital Ready Slit Lamps
SKU
3020-P-2030 / 3020-P-2031
Financing as low as $157.66 per month plus tax.
Financing provided by U.S. Bank. Tax will be added to the monthly payment. Subject to credit approval and signed documentation.
The Digital Ready Z series lower illumination slit lamps from Keeler features quality design and leading technology. Our advanced design and manufacturing techniques give the Keeler Zeiss style slit lamp the advantage of stunning optical performance providing customers with confidence in the quality, accuracy, and reliability.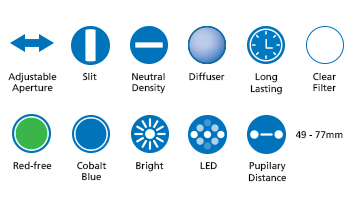 Features:
Lower LED illumination slit lamp with Keeler optics
Digital ready
Joystick image activation
Shutter and review controls on joystick base
Background illuminator included
3-step magnification (x10, x16, and x25)
8° converging eye pieces: 49 to 77mm
Slit Width - 0 to 14mm continuously variable
Slit Length - 0.2, 2, 3, 5, 9 and 14mm circle, and 1mm square
Filters: neutral density, red-free, diffuser, cobalt blue, yellow, and IR heat-absorbing filter permanently installed
360 degree continuous slit angle
Digital Ready Z series 3 drum slit lamps come with a 3 year warranty and 12 month technical support for the Keeler Konnect™ software. Slit lamps are available in a unit or table mount configuration. Unit modules include a power supply, table top, and mounting post. Table modules include a power supply, drawer, and table top.