THANK YOU FOR YOUR LOYALTY!
1. Join the club! 2. Get MONSTROUS rewards
Here at Keeler we have created a loyalty program with exciting and exclusive rewards to say "thank you" to our amazing customers. By joining our program, you will be eligible to earn certain equipment based on reaching certain tiers (for example, Tier 1 is $17,000 or more, Tier 2 is $33,000 or more, etc.) on your annual purchases from our line of pharmaceuticals and clinical supplies. See more details below.
---
TIER 1*
//
$17,000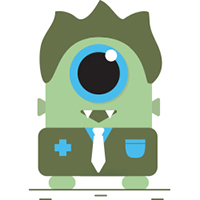 Handheld, non-contact,
air-puff tonometer
Choose an AccuPen or a PachPen
Frequently Asked Questions
1. How do I check my annual purchase status and redeem rewards?
You can ask your sales representative at any time the status of your purchases. You may redeem your reward through your sales representative.
2. If I don't reach one of the tiers during the program dates does my balance roll over?
No, purchases and rewards are only valid during September 1, 2020 – August 31, 2021 otherwise they will expire.
Terms and Conditions
- Installation is not included
- There is no additional cost to join the program, only a signed enrollment form by a practice manager is required.
- Once you reach a certain threshold you may redeem your reward. All rewards need to be redeemed between 9/1/2020 and 8/31/2021.
- Only purchases from the Keeler clinical line will apply from 9/1/2020 – 8/31/2021 toward earning the rewards.
- Shipping charges and products purchased from our diagnostic equipment line do not count toward the rewards program.
- If the equipment chosen as part of the rewards program requires an on-site installation or training there will be an additional fee.
- All remaining points at 8/31/2021 will expire and the program will start again.
- Keeler reserves the right to modify or cancel the program at any time.
- Products must be invoiced before 8/31/2021.